ByteGeek is an innovative technology R&D
firm dedicated to transforming ambitious ideas into practical solutions.
We go the extra mile to thoroughly analyze a client's business, delve into its inner workings, and deliver a comprehensive solution that effectively tackles any IT challenges they may encounter.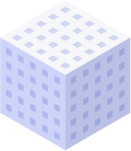 Established in 2023, ByteGeek is a US-based R&D tech company run by experienced tech operators, engineers, and digital marketers. Our team consists of over several dedicated and highly skilled developers and other tech specialists who are passionate about creating a diverse range of cutting-edge tech products. From ideation and concept formation to delivering comprehensive turnkey solutions, we excel in developing complex government security systems implemented at a national level, sophisticated enterprise-grade web and mobile applications, as well as tailor-made blockchain platforms.
We recognize technology as the cornerstone of the modern world, permeating every industry in the global market. Elevating it to new heights is essential for achieving market leadership, and we are dedicated to meeting this demand.
At the core of our mission lies the commitment to develop a diverse array of inspiring and high-quality end-to-end IT solutions, tailored to meet the needs of any complexity level.
Respect for stakeholders
Diversity and inclusion
Excellence as a benchmark
Team integrity
Embracing innovation
Pride in our work
Jacob Golin
CEO
Co-founder of Mischief.ai, Geya.ai, highly experienced internet marketer across multiple industries. Bentley University Finance.
Vadim Chernitskiy
CTO
With over a decade of engineering experience overseeing enterprise-grade projects for European-based companies, Vadim is one of the few people we felt fit to lead the role of CTO here at ByteGeek. With a deep technical and marketing background, Vadim will be managing our developers as they bring your project to life.
Robert Ratin
COO
Founder of Mischief.ai, Wizit.ai, NYU Stern Finance/Accounting, selling stuff online since age 12. Years of internet marketing and product design background.
Christian Dowden
CIO
CoFounder and CTO of Mischief.ai, and Wizit.ai. With 5 years of developer experience ranging from web apps to AI, and operating an agency that saved companies $300K and increased conversions by 3X on average.